ブログ隊長まゆこです。本日は遠隔レポートではなく現地レポートでございます。
昨年のシドニーホバート、リタイア直後のチームディナーの席でのオーナーのリベンジ宣言から早1年。
今年も回航準備が本格的になってきました。
It's been a year since the declaration of our third challange to the Sydney Hobart Race by our boat owner/skipper right after our retirement from the race last year. We're busy preparing for the race and the delivery journey.
レイジーとジャックラインの取り付けで回航モードへ。
Installing lazy jacks and jacklines makes the boat look ready for the delivery journey.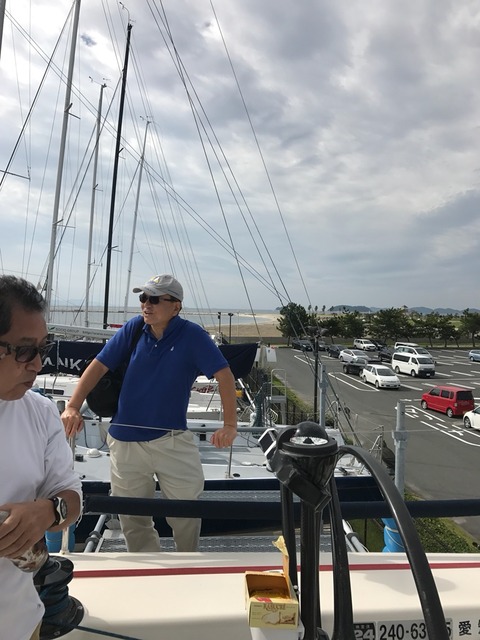 同級生クルーの言葉に一念発起して肉体改造中のオーナー。遠くから見たら誰か分からないくらい身体が絞られてます。この日も蒲郡駅から片道6km以上の道のりを往復ウォーキング。3回目のシドニーホバートに向けて体力造り中!還暦超えてこの努力。若いクルーたちもデブ汁飲んでる場合じゃありませんよ!
Our skipper has been transforming his body toward the race by workouts and diet restriction. He walked more than 12km round trip between the train station and the marina. Oh yeah we're serious!
Mayuko